Page 1
Page 2
Page 3
Page 4
Page 5
Stainless steel thick wall high pressure tubing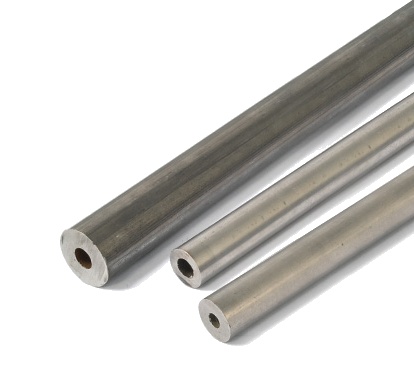 Waterjet high pressure tubing sustains pressure of over 60,000 PSI. The tubing often has coned and threaded endings and requires collar and gland for connection.


tubing made with high strength stainless steel 316, 321
seamless cold draw stainless steel tubing
thick wall tubing for high pressure applications
tubing sizes are OD= 1/4", 3/8", and 9/16"
Stock tubing length from 20-25 ft (6-8meters)
pressure up to 60,000 PSI
Stainless steel high pressure fittings
stainless steel collar and gland
high pressure stainless steel nipple
90 degree elbow
straight coupling
for connection of tubing size OD= 1/4", 3/8", and 9/16"
Pressure up to 65,000 psi
Most common application: waterjet cutting machine